BEHCA
Web-based app with companion native iOS and Android apps, built with Flutter
See Beyond Behavior
The app was in Torri's head long before it was in her phone. Torri Wright, CEO of BEHCA and founder of "Wright Behavior" knows that behaviors are like beacons to the core issue- to those who pay attention.
"When you can zoom out of the moment and take a given behavioral issue in its full context, you can solve the problem. You can really help. I knew in my heart that technology could help."
Germinate partnered with BEHCA to create the BEHCA platform and app, a simple way to track behaviors of one or of hundreds of subjects. BEHCA has broad behavioral uses, but is most often put to use in the school or mental health provider setting.
"Behavioral folks in the schools need to keep their attention on their kids- any tool needs to be super easy and simple." And so it had to be. The BEHCA app automatically records external data along with quick recoding of events. Later, a specialist can see the behavior in context, and gain deep understanding of the source.
This project is a little different for Germinate's founder, Michael Krol. "I knew from personal experience that this app would be a game changer." So we partnered with Torri, not just on the project, but on the business." This partnership continues today, as Germinate refines the app and platform and improves the tool for all users.
Torri reflects, "The world needed BEHCA, together with Germinate we were able to bring it into existence."
Take a deeper look at behca.com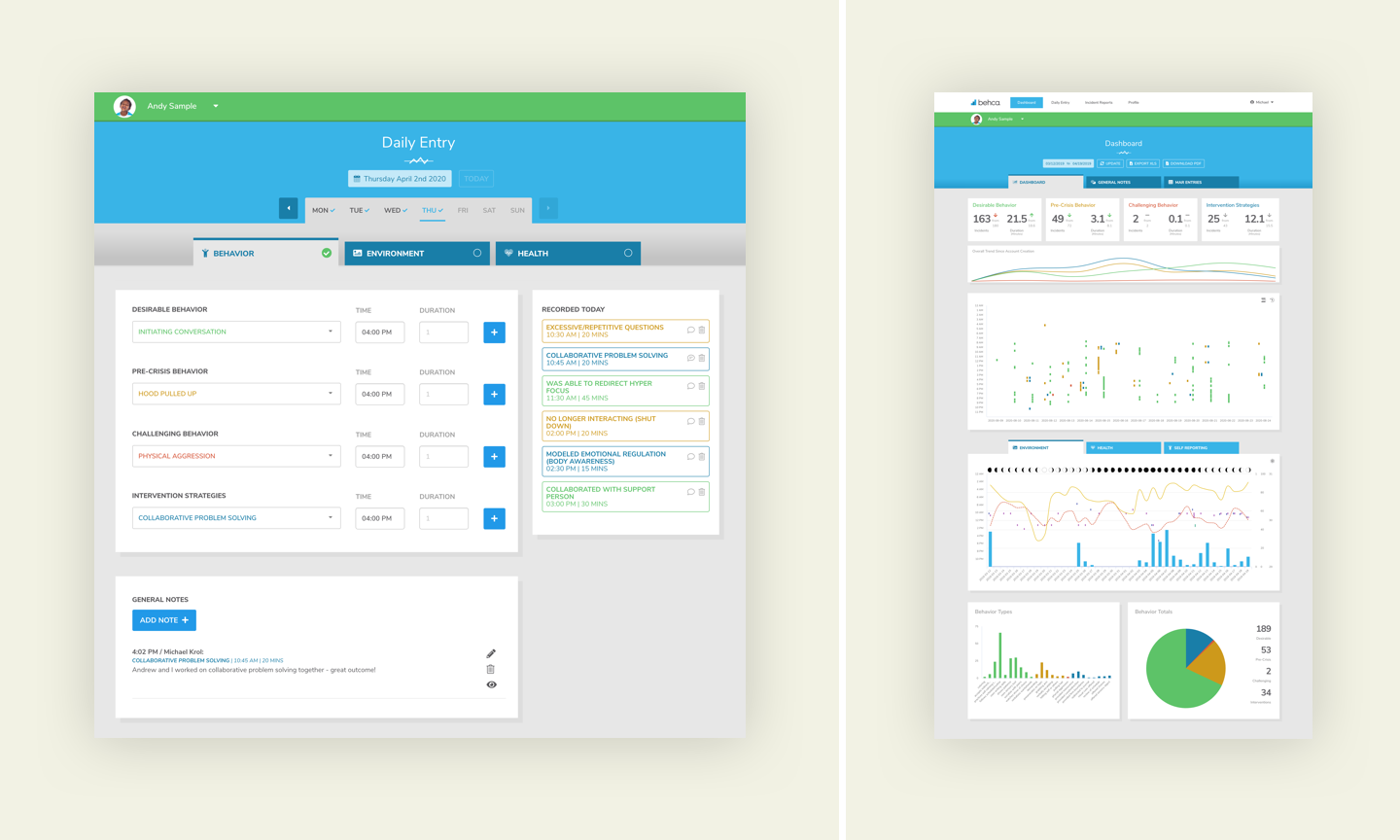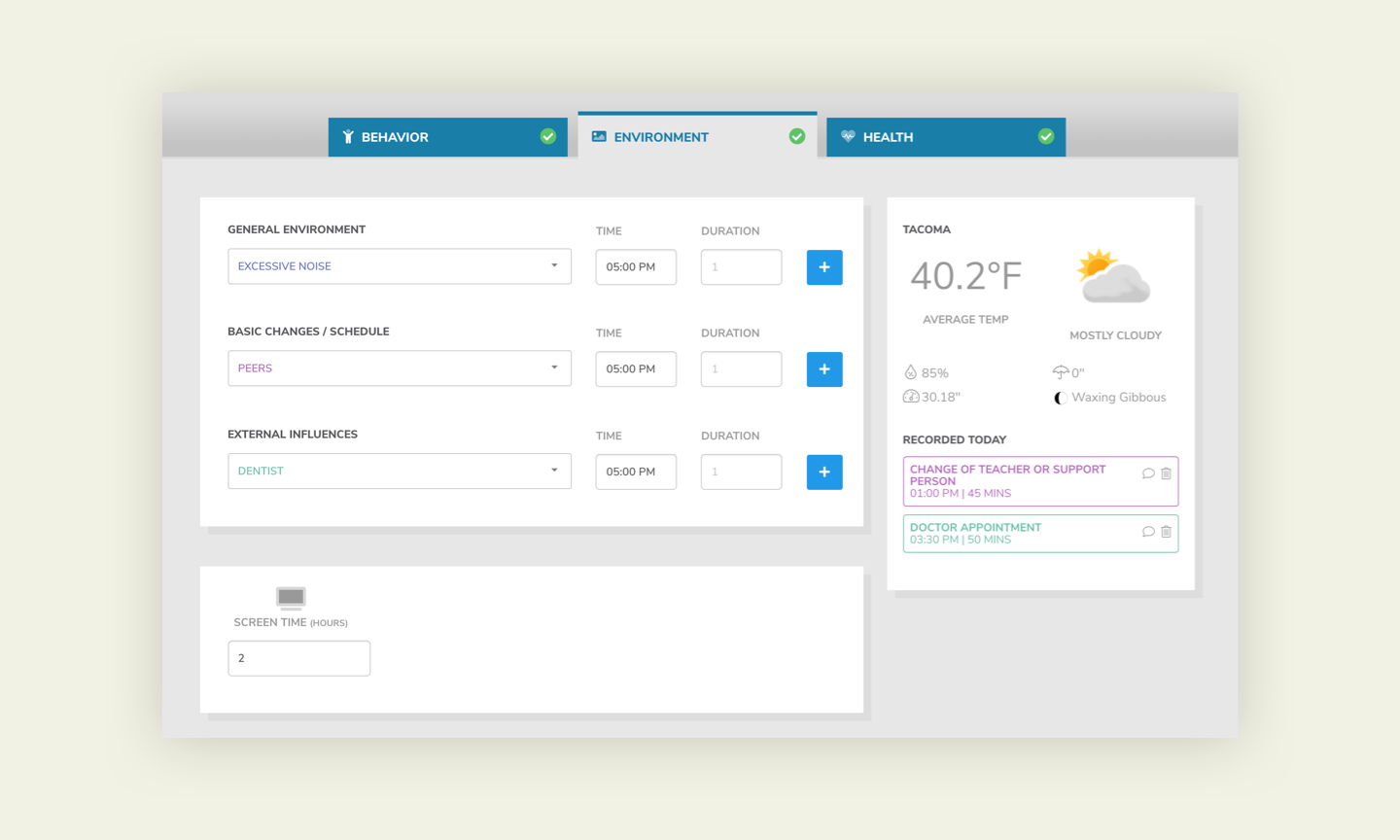 When you can zoom out of the moment and take a given behavioral issue in its full context, you can solve the problem. You can really help. I knew in my heart that technology could help."
/ Torri Wright, Founder and CEO, BEHCA