Autodesk Journey Explorer
React, AWS Snowflake
Understanding customers through the data of their journey
The digital markers at Autodesk know their funnel well. So what's the problem? At Autodesk, they always go further. Go from funnel to journey. Visualize the experience of the customer. Reveal the customer journey to non-marketers at Autodesk and allow deep inspection by the curious. This, they knew, is the way to real insights.
When off-the-shelf business intelligence tools reached their limits, Autodesk tapped the Germinate team to create a tailored, accessible data analysis platform. The Autodesk Journey Explorer.
Ryan Giesen of Autodesk comments on the collaboration: "Together we have collaborated to build a powerfully innovative tool that helps quantify our customer's pain points along their journey, as well as amplify their voices internally within the company. It is impressive what we have been able to accomplish so far, and we look forward to continuing to grow our strong partnership."
When you are breaking new ground and going where stock tools cannot roam, there are bound to be challenges. Recalls Giesen "The Germinate team are consistently finding creative ways to solve problems, while maintaining an optimistic "can-do" attitude."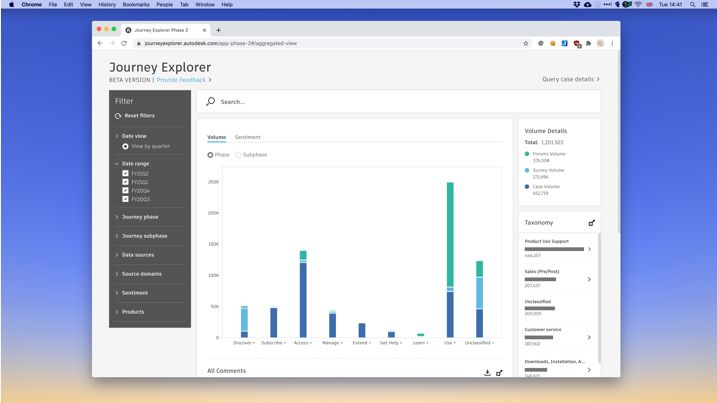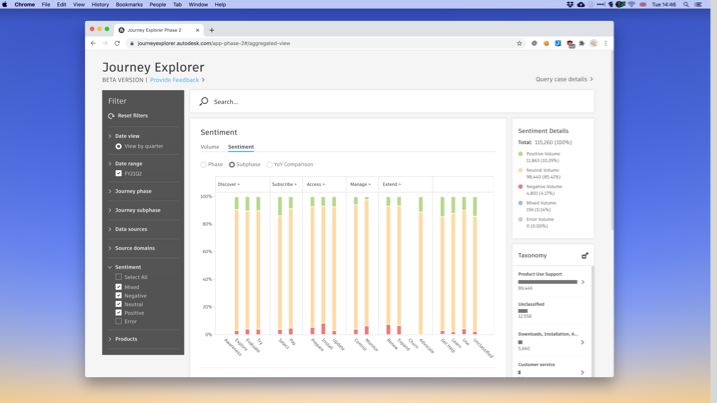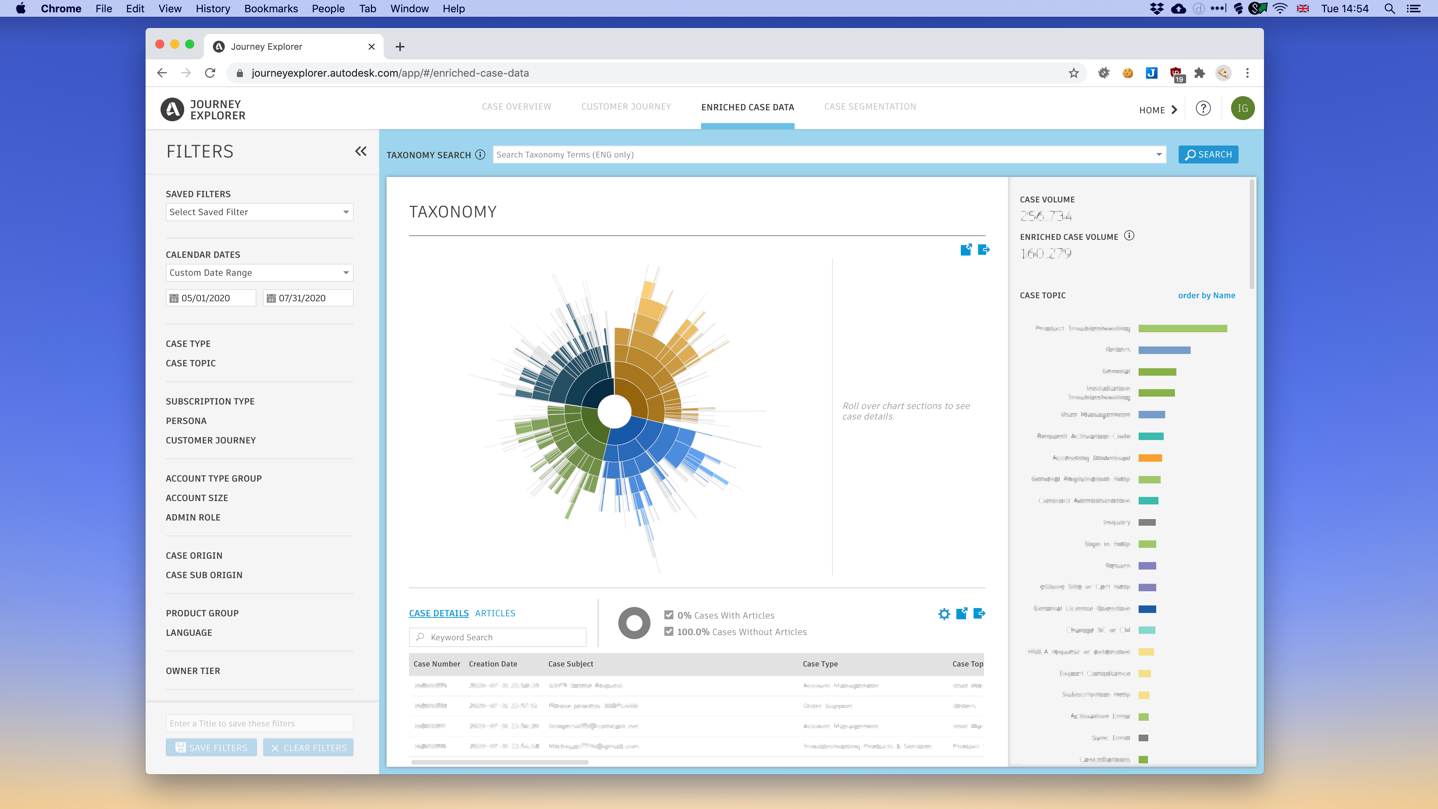 The Germinate team has been a pleasure to work with. They are consistently finding creative ways to solve problems, while maintaining an optimistic "can-do" attitude. They are reliable and accommodating, flexing resources based on our needs. Together we have collaborated to build a powerfully innovative tool that helps quantify our customer's pain points along their journey, as well as amplify their voices internally within the company. It is impressive what we have been able to accomplish so far, and we look forward to continuing to grow our strong partnership."
/ Ryan Giesen, Autodesk